Website
Desigining
Packages
Web Graphics
Bundle
1 Brand Logo
1 PSD Template
Facebook Timeline Cover
3 Products Images
Social Media Icons

$299
HTML Responsive
Website
10 HTML Pages
Header Sliders
Free Graphics
Social Media Connections
Contact Form
$399
Wordpress+
Responsive
Responsive Design
Theme Customization
Header Sliders
Blog Section
Free WP Setup

$999
Responsive
Landing Page
High Converting
Landing Page
Responsive Design
Optin Form
Autoresponder setup

$175
Webiff Solutions Welcomes You!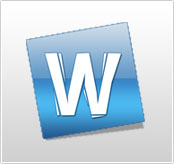 Webiff is the first and the leading
website designing company in #Hyderabad, #Pakistan.
It was established in 2002 with a launch of mega portal website
ApnaHyderabad.com
. From then on, we have established ourselves as one of the best in this industry, and now serve clients globally.
We have provided web designing services to hundreds of clients aiming to put their online businesses on top with an effective and quality work in Hyderabad.
Through the last 15 years, we have developed our skills and stayed on top of the latest technology through training, webinars, live workshops, and skills enhancement so we can provide you with the best website design services. Our team is skilled and knowledgeable on how to make your business reach heights and take it to the next level when it comes to your competition, through a perfectly and professionally built website design that impresses, inspires, helps, and guides your users.
Our web designing team in Hyderabad, will meet and discuss your business needs with you and come up with the best solution to take your business to the next level. We ensure that we create the best and exact website design that brings you results in no time. We understand the importance of a perfectly-designed website and the impact it can make for your users.
We do not just deliver your project, we ensure you get best quality, professional service and iron clad satisfaction guaranteed.
If you choose our web design company, you choose the best in this industry. Do not be left behind your competition, take your business to the next level with our effective and professional website designing services.
Call us now at
+92 300 895 0000
, or email us at
info@webiff.com
. You can also call us over
skype
. We will be here to assist you anytime. Our customer support is always online to assist and guide you with concerns, questions or to receive an instant quote.