Profile
Webiff was founded by Furqan Durvesh (CTO). Webiff's goal was to give web services and web solutions to their home town, Hyderabad Pakistan. However, now Webiff provides web services all across the globe, from Canada to Australia.
Webiff Team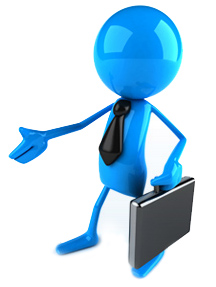 Looking for the finest web designers in Hyderabad? You have reached the right place on the web. No need to look any further because we are here to make things happen for your online business. Our team recognizes that the best website proves to be the best in the eyes of the users. Our team knows exactly what works for you because we customize and adjust our services to make sure you are satisfied with our services.
We do not just deliver any finished project, but our website development team digs deep into your market by conducting research and analysis to ensure you get the best website design aimed to take your business to the next level.
Who needs website design? If you own a website aiming to sell your products or services to your users, you surely do need a website designed to reach your users and help them reach you. With a website that can be easily seen by your users worldwide, there is nothing more to worry about when marketing your products or services to them. If you need to make things happen for your online business, there is no other company who can provide website design and development like us. Our expert team is always updated with the latest tools and methods in order to provide you the best website design for your company. If you need expert services in this category, all you have to do is to call us up and discuss your needs.
Our web designers in Hyderabad cater to the most delicate needs of your business. We know how valuable your time and money is, so we guarantee fast and accurate website design services. Our team can accomplish your project within the agreed time, so you can quickly start marketing your products or services on your website. If you need a committed team to deliver your website on time, there is no other company to call but us.
Our team is made up of the cream of the crop in this business, as we do not welcome any amateur in our ranks. We are backed by the best in this industry to ensure we deliver top caliber services to our clients like you. We only hire the best people to our team, so you can be assured to get nothing but professional services. For the best results in your website design project, get in touch with us.
We surely want to hear from you so please never hesitate to give us a call. Call us anytime at +92 300 895 0000. You may also email us at info@webiff.com or Skype or Hangout .
When you want results not tomorrow but now, it is time to step up with the best and most impressive website design that suits your business and your users. Call our website development team today!